On Wednesday, August 8th, Creek & River Co., Ltd. (C & R) will hold a seminar to discuss AI technology and multinational business with AI engineer and company founder Eduardo Gonzalez, who develops businesses with AI technology and worldwide communication capabilities.
Eduardo Gonzalez is from Puerto Rico and is currently an AI engineer based in Himeji City, Hyogo Prefecture. He is the Chief Innovation Officer of Skymind Global, which is home to multinational AI creators. As the world's first dedicated AI ecosystem builder, Skymind Global provides tools for businesses and organizations to develop their own AI applications and become industry innovators. In addition, as the founder of Xpress AI, Mr. Gonzalez provides client-specific services such as identity verification solutions.
Together with Mr. Gonzalez, we will consider how to acquire the necessary skills to be a successful AI engineer. We will also examine how to use technology to develop systems and new businesses.
As a pioneer in artificial intelligence (AI) and machine learning (ML), he has developed technologies and non-technical capabilities based on the development cases he has worked on with Skymind Global and Xpress AI. He will share this knowledge and how to apply it in business in this seminar.
The moderator is Mr. Shin Matsumura, the representative of Cshool Co., Ltd., who has international business experience gained while working Canada. Mr. Matsumura is also active as a web director who leads multinational creators while focusing on education and community building.
Mr. Matsumura will discuss both ideas and techniques that Japanese people do not have, and ideas and techniques that are similar to those of Japanese people.
Engineers and creators who want to take on new challenges by making the most of their technological capabilities, and companies who are considering new business development or overseas expansion are welcome to join us.
* The seminar will be in English, but you can also listen in Japanese through simultaneous interpretation (you can choose the original (English) or the interpretation channel yourself).
Deadline
Speaker
Founder and CEO of Xpress AI, Skymind Global Chief Innovation Officer.
Eduardo Gonzalez
After graduating from the Faculty of Computer Science at the University of Pittsburgh, Mr. Gonzalez studied at the Faculty of Business Administration at Konan University in Japan. After graduating there, he began working as a technical manager at Japan Business Systems Co., Ltd., He then moved to Skymind and worked as Deputy Director of Neurobionics Research Institute and Vice President of Engineering and is now Skymind Global CIO. He is also the founder and CEO of Xpress AI.
Mr. Gonzalez has also spoken at various conferences in Japan such as Scala Matsuri, Data Platform Tokyo and Microsoft's de: code, and co-authored the Japanese book "Learning Deep Learning by Implementing Applications"
Xpress AI 
https://xpress.ai/
http://xpressai.jp/
Skymind Global 
https://skymind.global/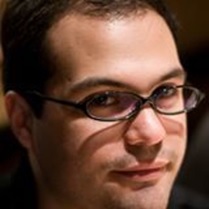 Moderator
CEO of Kusuru Co., Ltd./Web Director
Shin Matsumura
Mr. Matsumura is engaged in activities focused on education and community building, such as hosting the event "dotFes" and design / programming education for IT companies. As a web director, he is also skilled at forming multinational creative teams and project management. Currently, he is also active as an associate professor at the Faculty of Media Arts, Kyoto Seika University.
https://cshool.jp/
https://cshool.jp/company/en/
https://note.com/tungthon/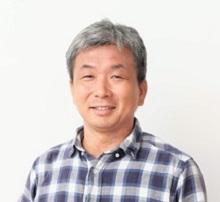 Outline of the event
Date and time
Monday, August 8, 2022 19: 00-20: 00
Schedule
19:00~19:05 Creek and River Co., Ltd Introduction
19:05~19:50 Presentation by Eduardo Gonzalez and Shin Matsumura
19:50~20:00 Q&A
Location
Held online (using Zoom)
Speaker
Eduardo Gonzalez
Founder and CEO of Xpress AI, Skymind Global Chief Innovation Officer.
Moderator
Shin Matsumura
CEO of Kusuru Co., Ltd./Web Director
Target Audience
・ Engineers and creators who are interested in AI
・ Those who want to find business tips
・ Those who are interested in overseas expansion
・ Those who want to broaden their perspectives on engineers and skills, etc.
Entry Fee
Free
Capacity
60 people
Organizer
CREEK & RIVER Co., Ltd.
Application deadline
August 7, 2022 (Sun) 18:00
Deadline
Inquiries about the course
Creek and River Co., Ltd.
PEC Secretariat
TEL: 03-4565-9875
pec_seminar@pr.cri.co.jp
---
「このイベントは参加できないけど、今後のイベント情報は欲しい」
そんなあなたは、下記より

イベント情報メールマガジンにご登録ください

。
メールマガジンご登録はこちら