On Wednesday July 27, 2022, Creek & River Co., Ltd. (C & R) will host Atticus Sims, who works as a VR designer in Japan, in an online seminar to discuss the skills needed for working in a borderless world.
In recent years, the number of creators and companies who want to expand globally in Japan, and companies who want to hire skilled creators, regardless of whether they are Japanese or foreigners, are increasing. How do foreigners who are active in Japan acquire the skills and know-how to work in diverse environments?
In this seminar, Mr. Atticus Sims, who is works as a VR designer while teaching at Kyoto Seika University, will talk about what he has learned about language, technology, communication know-how and skills needed to succeed in building a business in Japan
Mr. Matsumura will be the moderator. Mr. Matsumura has worked in Canada previously and now is a web director at Cshool Inc., where he leads multinational creators who focus on education and community building.
If you are a foreigner who wants to work in Japan; a creator who wants to work by making the most of your language and creative skills; or a hiring manager of a company who wants to hire excellent creators both in Japan and overseas, please join us.

日本語ページはこちら
Comments from the instructor
There are many unique opportunities and challenges running a business as a foreigner in Japan, and in this talk I will discuss some of these with an emphasis on creative enterprises.
締め切りました。
Speaker Profile
Atticus Sims
Atticus Sims is an artist, educator and entrepreneur who has been living in Kyoto, Japan since 2007. After working in language education and running a language school for a number of years, he decided to pursue his passion for technology and media full time. 2015 he founded Kyoto VR, a company dedicated to the preservation and transmission of Japanese cultural heritage using immersive media such as AR and VR. He currently serves as Specially Appointed Associate Professor in the Faculty of Media Creation at Kyoto Seika University and is simultaneously conducting research in a doctoral program focusing on art, technology and consciousness.
http://atticussims.com
https://www.facebook.com/KyotoVR
https://www.instagram.com/atticussims/
Moderator
Shin Matsumura
Representative of Cshool Inc., a company focused on education and community building, including hosting the dotFes event and providing design and programming training for IT companies. He is actively incorporating non-Japanese employees to create multinational, creative teams. He also works as an associate professor at Kyoto Seika University, Faculty of Media Creation.
https://cshool.jp/
https://cshool.jp/company/en/
https://note.com/tungthon/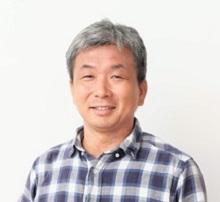 Outline of the event
Date and time
Wednesday, July 27, 2022 19: 00-20: 00
Schedule
19:00~19:05 Creek and River Co., Ltd Introduction
19:05~19:50 Presentation by Atticus Sims and Shin Matsumura
19:50~20:00 Q&A
Location
Held online (using Zoom)
Speaker
Atticus Sims
Moderator
Shin Matsumura
Target person
・ Foreign creators who want to work in Japan
・ Japanese creators who want to work overseas or at a global company
・ Japanese creators who want to work by making the most of their language skills
・ Persons in charge of Japanese companies considering hiring foreign human resources
Participation fee
free
Capacity
60 people
Organizing
Creek & River Co., Ltd.
Application deadline
Tuesday, July 26, 2022 18:00
締め切りました。
Inquiries about the course
Creek & River Co., Ltd.
PEC Secretariat
TEL: 03-4565-9875
pec_seminar@pr.cri.co.jp