On July 20th, (Wednesday) Creek and River Co., Ltd, will hold the demo lesson "Make Outstanding UI for Games, Apps & Websites!"
Come join us for a free one-hour demo of this UI training program. Watch live as an expert designer shares industry secrets, expert methods, and the keys to designing gorgeous and intuitive interfaces. His practical and pragmatic approach to UI design makes his teachings easy to remember and use. You'll be able to watch and immediately implement the knowledge on your own. No complicated theory here–only real-world practical skills. It's direct design instruction that beginners and experts alike will appreciate.
日本語ページはこちら>>


Deadline
"If you design or build sites, apps, and games, this is a must attend event. The webinar from the five hour course – which is literally my entire career in UI design distilled into a single course. You won't be disappointed."
Jacob Nelson
Superior user experience (UX), user interface (UI), and player experience (PX) design is what separates forgettable games at the bottom of the list from hit games that are best sellers.
Whether you're designing a game, app, or website, experience is everything. Therefore, focusing only on creating a good game story or useful website or app isn't enough to keep people engaged and wanting more. You need to create delightfully simple end-to-end experiences with gorgeous intuitive interfaces that are fun to use, provide value, build trust, and align business goals with user and player needs.
You need incredible UX, UI, and PX. And in this webinar, we'll cover key UI design learnings that every designer needs to know if you want your games, apps or websites to be beautiful, easy-to-use, and successful in the market.
What topics are covered in the webinar and course?
Organization, economy, communication
Best practices
Real world scenarios
UX & UI patterns
Typography
Color
Layout, alignment, spacing & sizing
Sketches, wireframes, mockups
Prototypes
and a lot more!
Example
・What's the difference between the two screens?
・Only one thing has changed, can you spot the difference?
・Does one look better, cleaner, or sharper than the other?
A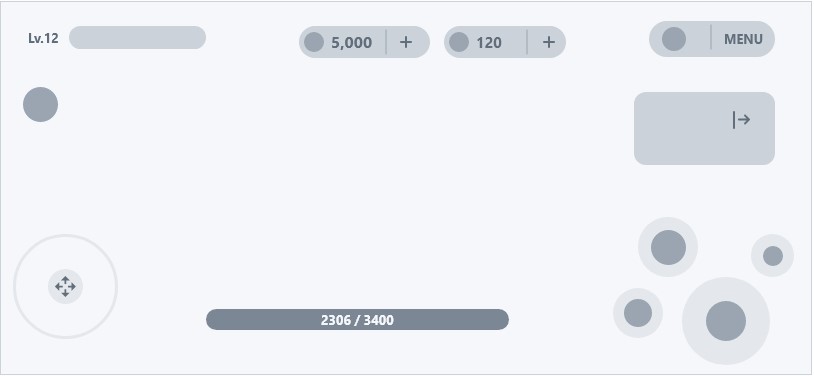 B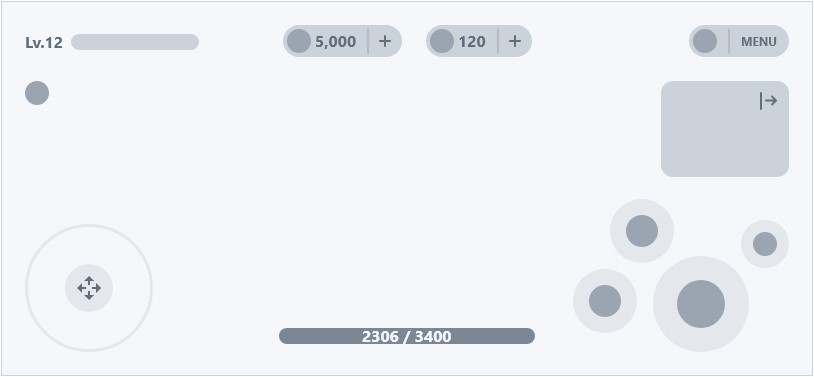 If you think "B" looks more polished, you'd be right.
But do you know why?
Look at the images below.
A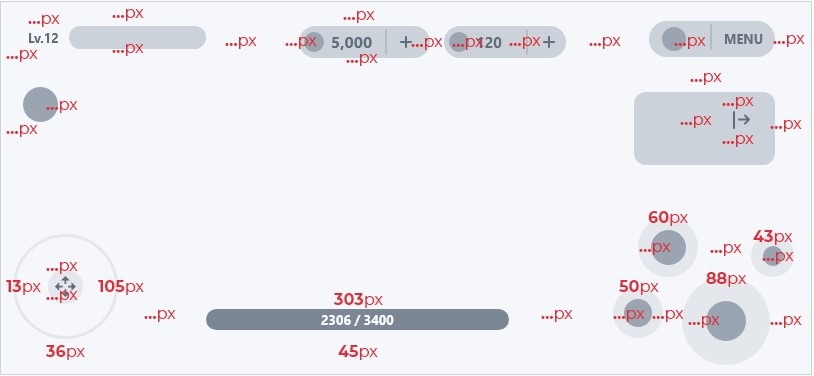 B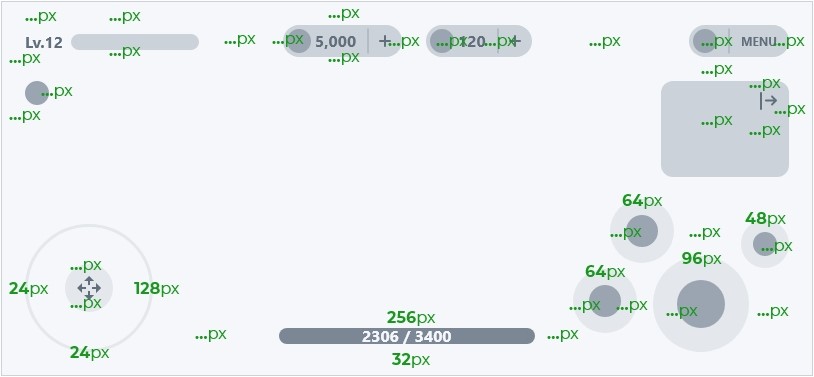 Notice how the sizing and spacing in "A" (red) is all over the place. The sizing and spacing is inconsistent and is the common result of "eyeballing" size and space.
Now look at "B" (green). Do you see repeating numbers? Maybe even something deeper like the fact that all numbers are divisible by 16 or factors of 16. That's because "B" uses a "special" base 16 sizing and spacing system. But why 16? And how does it scale?
This is one of the things that separates pros from amateurs.
Register now and learn all about it!
Deadline
Speakers
Jacob Nelson
After graduating from the University of Washington with an M.S. in Information Management, Jacob Nelson worked in multiple leadership positions at global and local companies as Head of Design R&D, Head of UX&PX Strategy, Head of Digital Marketing & Brand, and others. Jacob was also a design mentor for Staffordshire University and the University of Washington.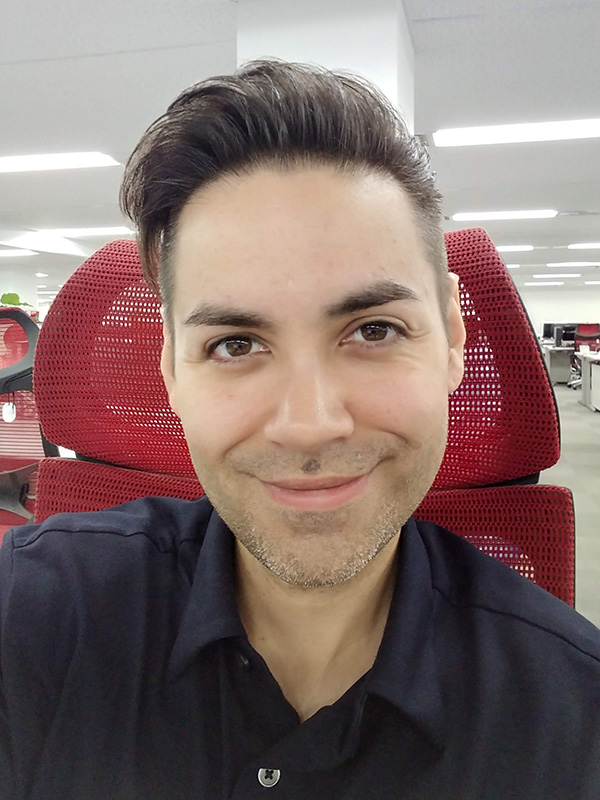 He has worked on countless projects, sites, apps, and mobile games over his career with his mobile games showcased in the coveted "Featured Games" and "Top Charts" on Google Play and App Store. Jacob also won the "Best Marketing Team" award at the 2018 Global Carrier Awards. His recent publications include an educational series on PX&UX design and joint paper, "Affective Computing on Mental Health" (Game IoT for Healthcare).
Currently, Jacob leads the fusion of UX (sites, applications) and PX (games) design, and is engaged in research and development of products and services that utilize AI, IoT, DLT, NFT, and other future technologies.
Outline of the event
Date and time
2022/7/20(WED) 19:00~21:00
Schedule
19:00~19:05 Creek and River Co., Ltd Introduction
19:05~20:50 Presentation by Jacob Nelson
20:50~21:00 Q&A
Place
Zoom
Speakers
Jacob Nelson
Participants
・Game developer
・Game designer
・Game planner
・Product Designer
・Web Designer
・Web Producer
・Graphic Designer
・UX Designer
・UI Designer
・User / Player Researcher
・Programmer / Developer
Entry fee
free
Capacity
100 people
Organizer
CREEK & RIVER Co., Ltd.
Application deadline
2022/7/19(THU) 19:00
Deadline
Other online seminars
Make Outstanding UI for Games, Apps & Websites!
What people say about Jacob and his training
"Jacob is a top-notch UX and UI designer with incredible experience in the field. He surprised me with his knowledge and patience with his approach, detailing, and understanding to solve a business problem, rather than just reskinning the UI. It's rare to find someone like him."
UX Designer
---
"Jacob helped me think through the UI / UX Design of the Gamification of the Walker, iPhone App. Jacob's deep knowledge of Design, Education and User Game Motivations; proved to be extremely helpful in simplifying an extremely complex project."
App Designer
---
"Even though Jacob and I did not work in the same department, his excellent inter-departmental communication skills helped our team reach the next level in terms of Experience Design. He provided our team with a great depth of knowledge of modern UX & UI design for our projects overseas."
Designer
---
"We were redefining our digital strategy and user experience and Jacob spearheaded the execution of this strategy and was instrumental in creating an award-winning user experience. His creativity and drive to get things done stands out. He helped grow the business by ensuring our digital touchpoints have a self-intuitive superior user-experience, which became catalysts for more sales."
Marketing Manager
---
Deadline
Inquiry
CREEK & RIVER Co., Ltd.
PEC事務局
TEL:03-4565-9875
Email:pec_seminar@pr.cri.co.jp
---
「このイベントは参加できないけど、今後のイベント情報は欲しい」
そんなあなたは、下記より

イベント情報メールマガジンにご登録ください

。
メールマガジンご登録はこちら