Creek & River (C&R) will be holding a webinar "Live Redesigns of Applications" on Thursday, November 30th.
※英語でのセミナーとなりますが、同時通訳を通して日本語でお聞きいただくことも可能です(ご自身でオリジナル(英語)または通訳チャンネルを選択していただくことができます)。
日本語開催概要ページ>>
Whether you're struggling with solving or coming up with new UI designs, or simply want fresh ideas and a new perspective, get the help you need to succeed.
This seminar is a specialized event tailored for app developers, designers, and entrepreneurs looking to enhance the user interface (UI) of their mobile and web applications.
This seminar offers a unique opportunity to have your app's UI critically reviewed by an expert, providing valuable insights and actionable feedback for improvement.
This is first come, first serve. Submit your designs now for a chance to be included in the live review.
Please note that you do not have to submit your contents to participate. You are welcome to join and watch along with others to get tips and techniques on how to make your content better.
応募は締め切りました。
What to submit
※ Please send submissions for review to inquiry.prolang@hq.cri.co.jp
Problem explanation
explanation of the UI design problem you're facing or working on
---
Screens
Primary screens or flow that you are struggling with or working on and want reviewed and redesigned
---
Business goals
Business goals such as onboarding, premium memberships, monthly subscriptions, etc.
---
User goals
User goals such as uploading images, filtering a collection, adding friends, etc.
Please note that our designer may not have time to review every submission.
---
CAUTION
Please delete personal and confidential information from the content of your post (explanation, screen, etc.) before posting.
This includes things like logos, business names, and proprietary information.
---
応募は締め切りました。
Speakers
Jacob Nelson
After graduating from the University of Washington with an M.S. in Information Management, Jacob Nelson worked in multiple leadership positions at global and local companies as Head of Design R&D, Head of UX&PX Strategy, Head of Digital Marketing & Brand, and others. Jacob was also a design mentor for Staffordshire University and the University of Washington.
He has worked on countless projects, sites, apps, and mobile games over his career with his mobile games showcased in the coveted "Featured Games" and "Top Charts" on Google Play and App Store. Jacob also won the "Best Marketing Team" award at the 2018 Global Carrier Awards. His recent publications include an educational series on PX&UX design and joint paper, "Affective Computing on Mental Health" (Game IoT for Healthcare).
Currently, Jacob leads the fusion of UX (sites, applications) and PX (games) design, and is engaged in research and development of products and services that utilize AI, IoT, DLT, NFT, and other future technologies.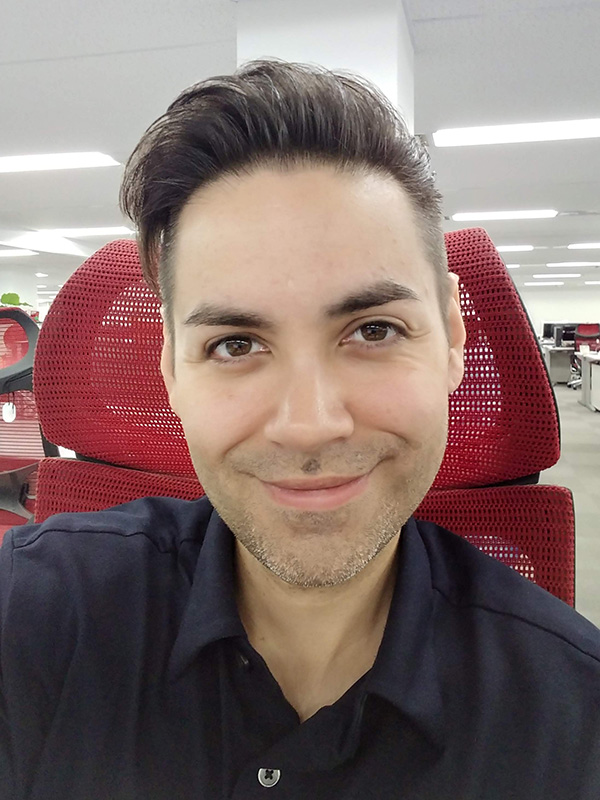 ---
Outline of the event
Date and time
2023/11/30(THU) 19:00~20:00
Schedule
19:00~19:05 Creek and River Co., Ltd Introduction
19:05~19:50 Presentation by Jacob Nelson
19:50~20:00 Q&A
Place
Zoom
Speakers
Jacob Nelson
Participants
・Game developer
・Game designer
・Game planner
・Product Designer
・Web Designer
・Web Producer
・Graphic Designer
・UX Designer
・UI Designer
・User / Player Researcher
・Programmer / Developer
Entry fee
free
Capacity
100 people
Organizer
CREEK & RIVER Co., Ltd.
Application deadline
2023/11/29(WED) 00:00
応募は締め切りました。
関連セミナー
What people say about Jacob and his training
"Jacob is a top-notch UX and UI designer with incredible experience in the field. He surprised me with his knowledge and patience with his approach, detailing, and understanding to solve a business problem, rather than just reskinning the UI. It's rare to find someone like him."
UX Designer
---
"Jacob helped me think through the UI / UX Design of the Gamification of the Walker, iPhone App. Jacob's deep knowledge of Design, Education and User Game Motivations; proved to be extremely helpful in simplifying an extremely complex project."
App Designer
---
"Even though Jacob and I did not work in the same department, his excellent inter-departmental communication skills helped our team reach the next level in terms of Experience Design. He provided our team with a great depth of knowledge of modern UX & UI design for our projects overseas."
Designer
---
"We were redefining our digital strategy and user experience and Jacob spearheaded the execution of this strategy and was instrumental in creating an award-winning user experience. His creativity and drive to get things done stands out. He helped grow the business by ensuring our digital touchpoints have a self-intuitive superior user-experience, which became catalysts for more sales."
Marketing Manager
---
e-learning
Inquiry
CREEK & RIVER Co., Ltd.
PEC事務局
Email:inquiry.prolang@hq.cri.co.jp